People have been using medicinal plants for thousands of years. Be it the likes of peppermint tea, chamomile cream or marigold ointment: plants provide reliable help for ailments such as psoriasis, digestive problems and sleep disorders. The selection of active ingredients and areas of application are broadly diversified. For almost every ailment there is an active herbal ingredient that promises improvement. Plants are particularly suitable for the treatment of skin diseases.
What are medicinal plants?
Medicinal plants occur in different forms. Herbs, flowers, leaves, roots, and seeds fall into this category. In general, medicinal plants are understood to be all plants that can cure, alleviate or prevent diseases with their active ingredients. Even though many people swear by the use of medicinal plants such as chamomile cream or St. John's wort oil, scientific proof of their effect is often lacking. This is why the term medicinal plant is mainly used in herbal medicine, homeopathy and naturopathy.
Which plants are medicinal?
Many plants have a healing effect. Therefore, the list of medicinal herbs is long. Many people know chamomile cream, arnica ointment and St. John's wort oil. In fact, there are many other plants that help with ailments.
Here are a few examples:
Arnica
Chamomile
St. John's wort
Hops
Marigold
Wild Pansy
Nettle
Dandelion
Sorrel
Yarrow
Horseradish
Aniseed
Valerian
Peppermint
Melissa
Are medicinal plants the same as pharmaceutical plants?
Medicinal plants must be clearly distinguished from pharmaceutical plants. Medicinal plants support the body in healing. Pharmaceutical plants are much more powerful in their effect. Many poisonous plants fall under this category. Their components are raw materials for medicines. However, they are not suitable as household remedies.
Typical pharmaceutical plants:
Rowanberry
Daphne
Ivy
Foxglove
Wolfsbane
Autumn crocus
How medicinal plants help 
Calendula ointment or chamomile cream are typical products used in naturopathy. But how do these plants work? Every medicinal herb produces active ingredients during its growth. These are then stored in different parts of the plant. In some plants the leaves contain a high concentration of the active ingredients, other plants store them in their roots or seeds. The plants can therefore only develop their effect optimally if the active ingredients and method of application are known.
Fields of application 
Due to the large number of different plants, active ingredients and applications, there are many areas in which plants can help in the treatment of diseases or with overall wellbeing.
The five most important areas of application can be found here.
Respiratory ailments
Many plants are excellent for treating diseases of the respiratory tract. They support the immune system, help with coughing and care for an inflamed throat. Tea made from ribwort plantain or lime blossom especially supports the respiratory tract. Echinacea additionally strengthens the body's defenses.
Blood vessels
Some active ingredients found in plants support our blood vessels. Whether varicose veins, vein weakness, or heavy feet – the right plant provides relief. Many medicinal plants promote blood circulation and have an anti-inflammatory effect, and can thus significantly reduce complaints. The best-known plant in this area is probably the horse chestnut. But buckwheat, arnica and sweet clover also help.
Immune system and infections 
Some plants help the immune system to ward off diseases. Other plants have a generally positive influence on the body's defenses. They have a fever-promoting effect, promote the exudation of infections and support the body's performance. The most important plants in this area are roseroot, lime blossom, coneflower and elderberry.
Sleep and restlessness
Herbal agents are also very popular for restlessness, nervousness and sleep disorders. The calming and balancing substances wonderfully help individuals to sleep better and to regain their own balance. Hops, valerian and lavender are classics for sleep problems and restlessness. But St. John's wort and passionflower are also excellent.
Digestion
Herbs and plants are probably the most common cure for digestive problems. No matter whether flatulence, stomach aches or digestive problems, a number of plants provide excellent support for the gastrointestinal tract. Above all, tea made from fennel, caraway or peppermint has a reliable effect.
Do herbal products help with skin complaints?
Medicinal plants have been used for skin complaints for centuries. The classics, chamomile cream and marigold ointment, have probably been used for wounds. But herbal ingredients also help wonderfully with impure skin, sunburn and irritated skin. Herbal ingredients also provide preventive care for the skin. This is why products such as chamomile cream are often used for skin diseases such as psoriasis and neurodermatitis.
Herbal ingredients support the skin in different ways.
Soothe itching
Are anti-inflammatory
Promote the healing of wounds
Soothe irritated skin
Have a cooling and decongestant effect
Supply the skin with moisture
Care for damaged skin
With the right combination, creams such as chamomile cream or tinctures provide excellent support for the skin.
The most important plants for healthy skin
Calendula cares for wounds and soothes impure skin
Chamomile helps with the healing of wounds and bacterial skin diseases when applied in the form of chamomile cream, for example
Sheep feed helps with light skin inflammations
St. John's wort in the form of oil supports the skin in case of sunburn, burns and superficial inflammations
Arnica heals wounds, reduces burns and promotes blood circulation in the skin
Psoriasis – how chamomile cream and St. John's wort help
Plants also play an important role in the treatment of psoriasis. The healing and caring components ensure a significant improvement in the symptoms of many psoriasis sufferers. In addition to well-known remedies such as black cumin oil, evening primrose oil and almond oil, chamomile and St. John's wort, in particular, have established themselves as strong helpers for psoriasis. Therefore, we will take a closer look at these two remedies.
Chamomile cream for psoriasis
The chamomile plant has a powerful cocktail of active ingredients. The strong effect of this plant has been known for thousands of years. Especially the chamomile flower is used in the treatment of psoriasis. It contains the highest concentration of active ingredients. Besides essential chamomile oil, carotene, vitamin C, vegetable tanning agents, salicylic acid and many other ingredients are found in chamomile blossom. Chamomile is mostly used in the form of chamomile cream as it is very easy to apply to the skin. It also helps irritated skin when used as a facial toner.
How does chamomile cream work for psoriasis?
Treating the skin with chamomile cream is a relief for many psoriasis sufferers. The components of the plant support in different ways. Chamomile cream has an antibacterial, anti-inflammatory and highly caring effect. It soothes pain, reduces itching and supports the quick healing of sore skin.
The entirety of the herbal components of the chamomile plant specifically helps with the typical complaints of psoriasis.
Carotene smoothes the skin.
The essential oils have an anti-inflammatory and antibacterial effect
Alcohols (e.g. choline) form a protective film on the skin and protect against irritation. They also support the healing of the skin.
Secondary plant substances (flavonoids) protect against external influences
Salicylic acid has an antibacterial, anti-inflammatory and analgesic effect.
How to use chamomile cream for psoriasis?
Chamomile can be used in many ways in psoriasis to help the skin heal. Depending on the complaint, different methods help. If the symptoms are minor, even washing the skin with warm chamomile tea helps. To calm the skin on the face, a facial tonic with chamomile is excellent. A full bath with chamomile relieves the symptoms, especially in cases of itching and inflammation. Chamomile cream soothes the skin, cares for dry areas and supports healing.
St. John's wort for psoriasis
Many people use St. John's wort for burns or to support depressive moods. But St. John's wort can also help with psoriasis. St. John's wort has an anti-inflammatory effect and is very nurturing. The herb reduces itching, helps the skin to heal, reduces inflammation and reduces redness of the skin. St. John's wort is available as creams and lotions. However, the most common type of application is St. John's wort oil. Depending on the severity of the complaints, products containing St. John's wort are applied to the affected areas several times a day.
Where can I buy chamomile cream and St. John's wort products?
Most pharmacies sell chamomile cream and products containing St. John's wort. You can also often find them in larger drugstores, health food stores or organic food stores. If you want to make your own products such as facial toner or St. John's wort oil, you should pay particular attention to clean and hygienic working methods.
Are there any side effects?
In principle, medicinal plants are well tolerated. However, even if they are herbal ingredients, side effects may occur in individual cases. A very high dose of chamomile can irritate the skin and mucous membranes. In rare cases, allergic reactions to chamomile may occur. When using St. John's wort, very sensitive skin may experience itching and increased sensitivity to light.
Caution: Both chamomile and St. John's wort can influence the effect of other medicines. St. John's wort in particular can reduce the effect of medicines such as the contraceptive pill, blood thinners or heart medication. To be completely safe, we recommend that you consult with your doctor before use.
Gentle plants – strong effect
Even if you often cannot avoid conventional medication in the case of severe symptoms, medicinal plants can play an important role in treatment. Thanks to the many different plants, there is hardly a disease for which herbal ingredients cannot help. Chamomile cream supports psoriasis patients, calendula ointment helps to heal wounds, lime tree blossoms strengthen the immune system and hops ensure a peaceful sleep. It is therefore worthwhile to familiarize yourself with the world of medicinal plants.
What is your experience with chamomile cream & co.?
Do you use herbal ingredients for your skin?
Leave us a comment on what you think about this topic.
FAQ
What are medicinal plants?
Medicinal plants are plants whose active ingredients help to relieve symptoms or keep the body healthy. Their use is quite varied and ranges from teas, creams and bath additives to capsules. The most well-known medicinal plants include chamomile, marigold, St. John's wort and hops.
How does chamomile cream work?
Chamomile cream supports the skin in different ways. The ingredients of chamomile help to heal wounds, reduce existing inflammations and care for the skin. Furthermore, the skin is smoothed. Chamomile cream is therefore ideal for skincare and also for treating diseases such as psoriasis.
Does chamomile cream help with psoriasis?
Yes, chamomile cream can effectively support the skin with psoriasis. Due to the high concentration of active ingredients, chamomile cream has an anti-inflammatory effect, reduces itching, supports the healing of the skin and cares for irritated skin areas. Chamomile cream is sold in pharmacies. A doctor should be consulted for optimal effectiveness and to avoid interactions with other medications.
​
Find all sources
Das große Lexikon der Heilpflanzen: 550 Pflanzen und ihre Anwendungen,Andrew Chevallier, Dorling Kindersley Verlag GmbH, 2017
Antibiotische Heilpflanzen: Über 50 Pflanzen und ihre Wirkung,Liesel Malm, Bassermann Verlag, 2018
Praxis-Lehrbuch Heilpflanzenkunde: Grundlagen – Anwendung – TherapieUrsel Bühring , Karl F. Haug Verlag, 2014
Tradition trifft aktuelles Wissen – Heilmittel für die HautGottfried Mayer Johannes, Will Heike, Karl F. Haug Verlag, 2018
Erkrankungen der Haut und Wundbehandlung,Thieme Connect, via https://www.thieme-connect.com/products/ejournals/pdf/10.1055/b-0036-137697.pdf (Janunary 2020)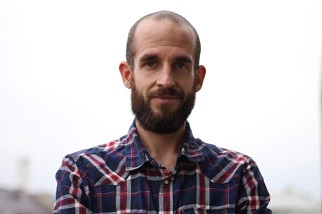 Bernd is one of the founders of Simply Psoriasis. He has been suffering from psoriasis for more than 20 years, but sees the chronic skin disease with more composure than a few years ago (which was a hard work). Nevertheless, he is very keen to make psoriasis easier and more socially accepted.