Psoriasis on the face: Painful and particularly stressful
Psoriasis of the face can not only be extremely painful, but also very stressful psychologically. It is extremely difficult to cover the areas of the face affected by psoriasis.
In this article, we would therefore like to give you an overview of the topic of psoriasis on the face and provide helpful answers to frequently asked questions from those affected:
What are the treatment options for psoriasis of the face?
What forms of treatment are recommended for psoriasis?
 What home remedies and medications can I use as a person with psoriasis of the face?
What should I be aware of when treating and caring for my psoriasis?
Psoriasis on the face
Compared to other parts of the body, psoriasis of the face is quite a rarity. On the face, however, psoriasis is particularly serious for those affected. This is because you cannot or can hardly hide the skin disease from others. The shame of the sufferers is comparatively greater and with it the risk of completely withdrawing from their social environment. This in turn often means a severe impairment of the quality of life.
Psoriasis of the face in children and adolescents
In children and adolescents, psoriasis of the face occurs twice as frequently as in adults, which is particularly stressful for this age group. On the one hand, they rarely have a pronounced self-confidence at this age and therefore often have to struggle very hard with shame. On the other hand, they are sure to get teased by their peers because of the disease. For this reason, treatment of this skin disease under the aspects mentioned above is all the more important, especially for children who are affected.
Causes of psoriasis of the face
Basically, two factors play a decisive role in this form of the disease – on the one hand the genetic predisposition and on the other hand personal and environmental triggers for psoriasis on the face.
There are a multitude of possible factors that can be considered as the cause of psoriasis:
Allergens
Infections (including infections caused by bacteria, viruses and fungi, chronic infections, colds and respiratory diseases, diabetes, eczema)
Stress
Drugs (including antihypertensive drugs, malaria and rheumatism drugs, drugs for depression, cholesterol-lowering agents)
Metabolic disorders
Obesity
Excessive drinking
Climatic effects
Sunburn
Psoriasis of the face: symptoms of the disease
The symptoms of psoriasis on the face can occur in the following places:
Upper forehead
Hairline
Eyebrows
Upper eyelid
Inter nasal
On the face, however, the symptoms of this skin disease are the same as those of psoriasis on other parts of the body, such as on:
Hands
Feet
Knees
Ears
Finger- and toenails
Joints
Organs like lungs, heart and eyes
In comparison, areas affected by psoriasis have thinner and more sensitive skin, which is due to uncontrolled growth of the epidermis. As a result, those affected by psoriasis (on the face) suffer from redness and scales, which are often accompanied by a troublesome itching.
There is nevertheless a serious difference, which should be taken into account especially during treatment. This is because our facial skin is – compared to other parts of the body – more sensitive, thinner and more affected by environmental influences. This is an additional burden for facial skin affected by psoriasis. Consequently, the symptoms and complaints of the skin disease can be more severe on the face than on other parts of the body that are affected.
For example, the skin may be redder or even flakier. If you also notice changes in the eye caused by psoriasis, it is strongly recommended that you consult an eye doctor.
If you have psoriasis on your face, extra care and additional protection is needed, especially against:
Wind
Cold
Burns due to excessive solar radiation
Caution, risk of confusion: Medical diagnosis of psoriasis
Psoriasis of the face is often confused with other skin diseases, so it is strongly recommended to have a professional diagnosis made by a dermatologist.
The danger of confusion often exists with skin diseases such as
Seborrheic eczema
"Bearded lichen" (fungal disease)
Infections
Hives
The primary aim of a medical diagnosis is to find out whether the disease is psoriasis. You should have this clarified before you act on your own initiative as an affected person.
Like any skin disease, psoriasis of the face requires (as far as possible) treatment and a long-term form of therapy tailored to the causes and symptoms.
Pictures of Psoriasis of the Face
The Internet offers you a variety of pictures of psoriasis on different parts of the body. For people without medical backgrounds, however, it can be almost impossible to draw a clear distinction between psoriasis and other skin diseases such as infections, neurodermatitis or hives on the basis of symptoms and pictures.
In addition to that, there are even mixed forms of psoriasis and seborrheic eczema, also called "sebopsoriasis". A dermatologist can also give you a more comprehensive overview of the possible causes of the disease as well as further recommendations for supportive nutrition or supplementary vitamin intake.
Therapy to alleviate the symptoms
What really helps with psoriasis of the face? What do you have to pay special attention to during therapy if you are affected by this disease?
If you have psoriasis on your face, you should take immediate action and act to contain the skin condition and ultimately prevent worse consequences of the disease.
There are a number of good treatment options available to you:
Preventive measures (e.g. healthy diet, adequate vitamin intake)
Home remedies
Medication, creams, ointments
Basically, the treatment of psoriasis on the face is no different from that on other areas of the body. However, always bear in mind that the skin on the face and ear is thinner and therefore more sensitive than the other parts of the body due to its nature.
For this reason, the dosage prescribed by your doctor may be lower than for psoriasis on other parts of the body. Therefore, please talk to your doctor before taking any medication!
Preventive measures for psoriasis: simple but effective
A good and regular skin care routine is a decisive factor in the prevention of psoriasis symptoms. This means that you could make daily use of mild care products such as creams and ointments that provide your skin with sufficient moisture.
In addition, these creams and ointments should be as free of preservatives as possible. Creams containing aloe vera or urea (3% or max. 5%) or the pure gel from the aloe vera plant are best suited for this purpose. As these are not only extremely moisturizing but also have a very calming effect on the stressed facial skin.
In addition to your dermatologist, your local pharmacy will certainly be able to answer any further questions you may have about the side effects of a possible therapy using moisturizing creams for psoriasis on the face.
Another measure, which is simple but really helpful, is to gently pat the face dry after washing instead of rubbing it. You should also avoid wet shaving, as this can irritate the skin unnecessarily, and use an electric razor instead.
As already mentioned above, it is generally extremely important to avoid burns caused by excessive sunbathing and always apply a high-quality sunscreen with a correspondingly high protection factor, especially during a relapse. In addition, sun creams which are specifically made for the face and generally for sensitive skin areas should preferably be used (e.g. neck, ear).
Also, in this case it is advisable for those affected to get detailed advice at the pharmacy and to find the right skin care product with the help of qualified staff.
As stress is also a triggering factor for a relapse of psoriasis, it should be avoided if possible. For further information we recommend that you read our article "Stress reduction in psoriasis".
In summary, the following measures can prevent the symptoms of psoriasis on the face:
Avoid long sunbaths.
Use high-quality sunscreen.
Avoid unnecessary skin irritations.
Use suitable skin care products regularly.
Avoid stress.
Ensure additional protection from wind and cold.
Sun, a home remedy for psoriasis on the face
The sun, as with psoriasis on other areas of the body, is a well-proven and effective remedy to combat psoriasis on the face, as it supports the healing process of the inflamed areas.
The reason for this positive effect lies in vitamin D, which the human body can produce itself with the help of UVB radiation.
Among the most important tasks of vitamin D are
Building bones, joints and muscles
Developing immune cells
Reducing inflammation
Studies have shown that vitamin D levels in people with psoriasis are significantly lower than those in people without it. Consequently, it is assumed that psoriasis is related to a vitamin D deficiency.
As always, however, everything must be done in a healthy way! This means that you should avoid excessive sunbathing at all costs, as it only unnecessarily irritates sensitive skin. This would only lead to the opposite effect, i.e. skin that ends up even more stressed and inflamed.
Medications for the treatment of psoriasis
In addition to preventive measures and home remedies, there are also a number of special medications for treating psoriasis of the face. Most of the preparations listed here are used for acute inflammation.
Psoriasis medicines include
Hydrocortisone creams: These are mild cortisone creams that are available without a prescription from a doctor in a pharmacy (read more about "Cortisone in psoriasis" here). In this case it is highly advisable to use a low concentrated cream, namely a hydrocortisone cream with a 0.25% concentration.
Tacrolimus and Pimecrolimus: The active agents Tacrolimus and Pimecrolimus are considered as good substitutes or alternative solutions to cortisone creams. Because these are not only proven remedies for the treatment of neurodermatitis but are also a very effective help in the long-term therapy of psoriasis on the face and the fundamental relief of the symptoms of psoriasis. An additional advantage is that these active ingredients can also be used on children without any problems.
Mahonia aquifolium: Another active ingredient that is very well suited for the therapy of psoriasis in the sensitive areas of the face is Mahonia aquifolium. You should note, however, that the active ingredient takes a while before it takes effect. Therefore, it is not recommended for acute inflammations.
All in all, it makes sense to start with low dosages when using any kind of preparation for the treatment of psoriasis on the face. First of all, check how and if the sensitive skin tolerates or absorbs the products or active agents at all.
We hope you have been able to find a lot of information and helpful answers to your questions. Remember, however, that a self-diagnosis should never replace going to a doctor.
Do you also suffer from psoriasis?
Share your experience of psoriasis of the face with us! We also look forward to welcoming you to our Facebook group – where you can share your experiences with many other people with psoriasis.
Click here to find all references
Deodhar, S. D. (1992): Autoimmune diseases: overview and current concepts of pathogenesis. In: Clinical biochemistry 25 (3), S. 181-185.
Bayersdorf, Robert; Fruscalzo, Arrigo; Catania, Francesco (2018): Linking autoimmunity to the origin of the adaptive immune system. In: Evolution, medicine, and public health 2018 (1), pp. 2-12. DOI: 10.1093/emph/eoy001.
Lerner, Aaron; Jeremias, Patricia; Matthias, Torsten (2015): The World Incidence and Prevalence of Autoimmune Diseases is Increasing. In: International Journal of Celiac Disease 3 (4), pp. 151-155. DOI: 10.12691/ijcd-3-4-8.
Cai, Yihua; Fleming, Chris; Yan, Jun (2012): New insights of T cells in the pathogenesis of psoriasis. In: Cellular & molecular immunology 9 (4), pp. 302-309. DOI: 10.1038/cmi.2012.15.
Boehncke, Wolf-Henning (2018): Systemic inflammation and cardiovascular comorbidity in psoriasis patients: Causes and Consequences. In: Frontiers in Immunology 9, p. 579. DOI: 10,3389/fimmu.2018.00579.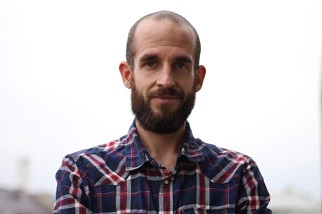 Bernd is one of the founders of Simply Psoriasis. He has been suffering from psoriasis for more than 20 years, but sees the chronic skin disease with more composure than a few years ago (which was a hard work). Nevertheless, he is very keen to make psoriasis easier and more socially accepted.